Hello everyone,
I am sorry for how late this post is, I did plan to do it earlier but time has run away. I have a NYX Haul for you today, this is quite small but I am still waiting for some more thing to come. Going off subject for a second, On Monday I am planning a Revision/School/Exam post, if you have any questions please comment below I will be covering quite a lot.
If you are wondering I ordered these things from Next.co.uk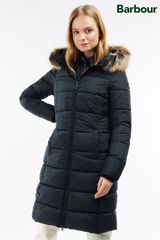 I am so sorry these aren't my pictures, for some reason they are missing when I put them onto my laptop. But if you are wondering these pictures are from next.
The first thing I brought is the NYX Shine Killer Primer, I got this because I want to try more primers and I can never find one for oily skin. Because Summer is here I want a more glowing looking base, and to acheive this I brought the NYX Liquid Illuminator. As I mentioned I have oily skin and I love setting sprays hence why I brought the NYX Matte Finish setting spray. Then the last thing from NYX is the Pore Filler primer, this looked very interesting and seemed quite good.
I hope this was interesting, Please leave your school related questions below and I will be sure to answer them.